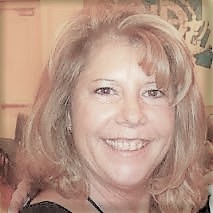 nickname - JoJo
family - She's has been married to Scott for 16 years.
occupation - Certified Addictions Professional with A Stepping Stone to Success.
personal story - From honor roll student, cheerleader, athlete, and student council member to being unemployed, without a car, and getting evicted from a condemned trailer. Alcohol and drugs thought they had a victory. However JoJo comes from a family in recovery and preserved. She has become an advocate, college graduate, substance abuse counselor, treatment program owner, loving wife, caring family member, and dependable friend. She has a very powerful story and available to share upon request.
favorite book - Gone With The Wind
favorite sports team - Dallas Cowboys
Why are you involved with NOW? - I have worked with The N.O.W. Matters More Foundation as a provider for some of the clients that they provided scholarships for. I want to help more people get access to treatment without worrying about how to pay for it. They do amazing work and I am proud to be a part of it.
email - Jojomkstone@aol.com